Online Banking
Manage and organize your accounts easily with digital banking. The login option now travels with you to any page on our site, allowing you to get your banking done whenever you're ready.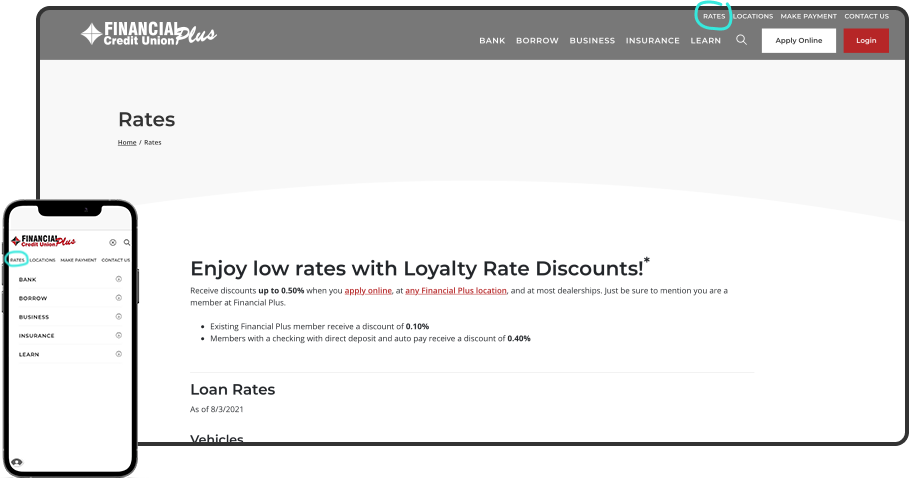 Rates
We know rates are important, which is why we've placed them at the top of our navigation menu for easy access no matter what page you are on.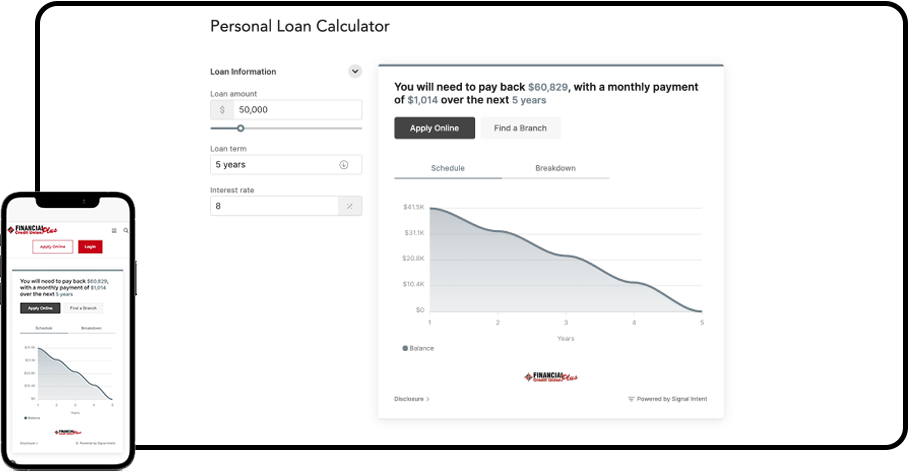 Calculators
Our new calculator options are easier than ever to use. Estimate your payments and apply right from the calculator itself! Find them in the calculator section under "Learn" or within pages, such as Auto.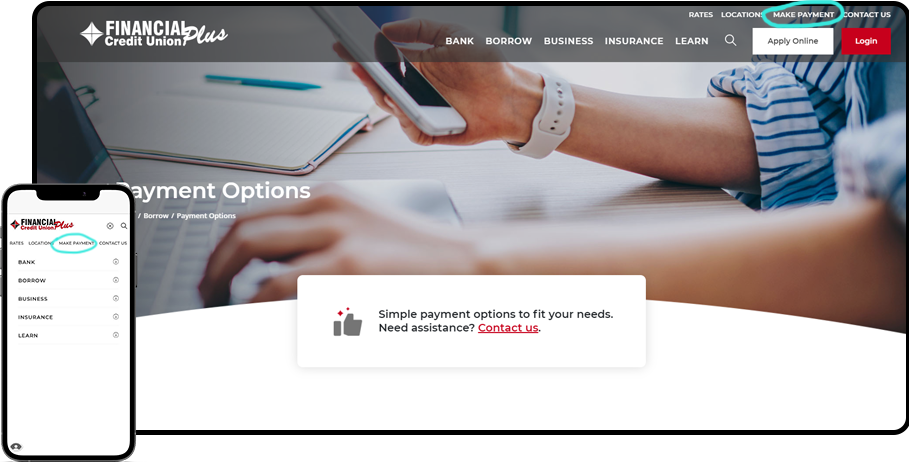 Payment Options
We want to make loan and bill payments as easy as possible for you. We've laid out the different options to make a payment based on preference, so you can compare and determine what's the best route for you.  
Locator
Finding a branch is now easier than ever. View our locations from selecting the option from the top menu, entering your zip code, and letting us do the rest. We will bring up the branch closest to you and all of the information you need to get a hold of us.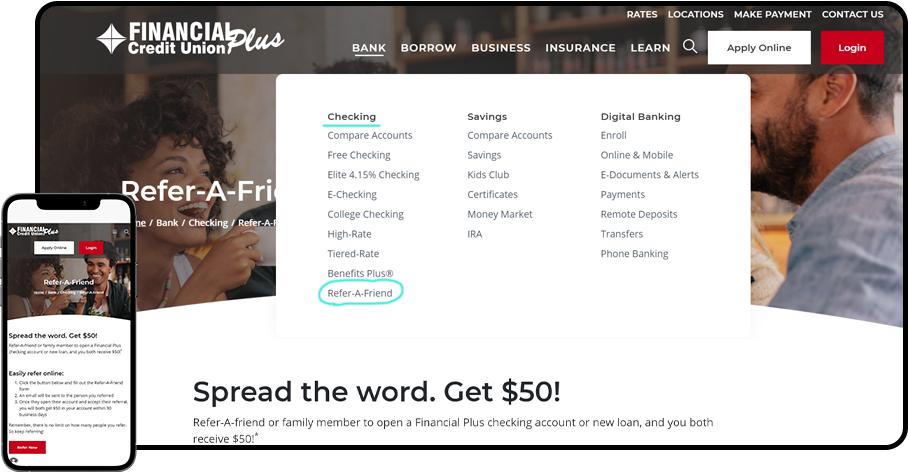 Refer-A-Friend
Spread the word. Get $50! You are now able to refer you friends and family members by filling out a short form located on our
Refer-A-Friend webpage
. Remember, there are no limits to referrals, so keep referring!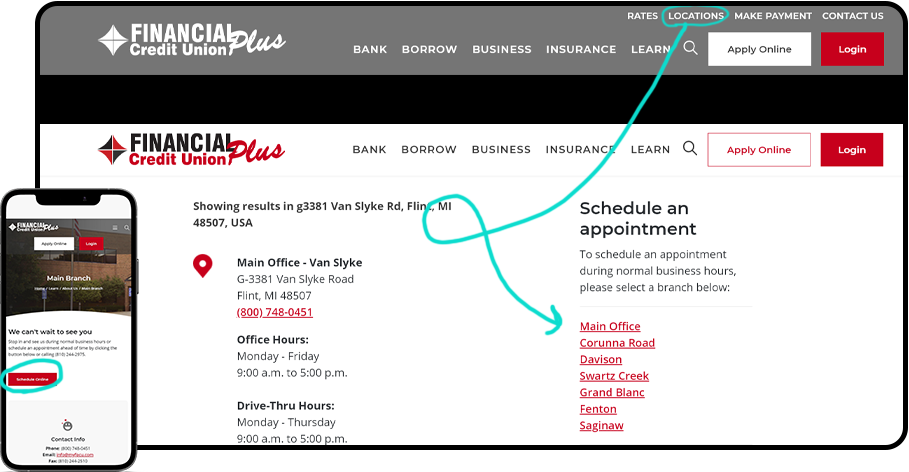 Schedule an Appointment
We are here for you when you need us. You are now able to book an appointment on-the-go with our financial service representatives. Simply select your preferred
branch location
and submit your request within minutes.