A Place of Belonging
When you bank with Financial Plus, you're not just choosing a financial institution, you're choosing a partner dedicated to your success and the success of our community. As we focus on our DEI (diversity, equity, and inclusion) efforts, there's always more that needs to be done—and we love doing it. 
Together, we celebrate diversity, advocate for equity, and ensure that everyone's voice is heard and valued. Together, we can achieve remarkable things. By joining hands with our members and our community, we aim to create a positive and lasting impact on the lives of those around us. Together, we are stronger.

DEI is defined as:
D

iversity

 – a broad spectrum of characteristics including race, skin color, ethnicity, national origin, sexual orientation, gender, gender identity, age, religion, language, disability, socioeconomic status, family structure, geographic differences, diversity of thought, life experiences, and more. Diversity is all the things that make us who we are.

E

quity

– identifies and removes barriers that may prevent marginalized groups from access to resources and information.

I

nclusion

– cultivating an environment that connects each employee to the organization; encouraging collaboration, flexibility, and fairness so that all individuals are empowered to participate and contribute to their full potential.
Happening Now:
Billboards of Inclusion: Minority Business Spotlight
We want to give minority-owned businesses the platform they deserve to shine! We're running a contest beginning August 1st until September 8th to show some love to the amazing entrepreneurs who are making a real difference in their communities.
We are offering a game-changing prize: a FREE billboard advertisement designed by our in-house marketing team.
DEI in Action at Financial Plus
Our commitment to diversity begins within our walls. Here are a few examples of the ways we've integrated DEI in our workplace.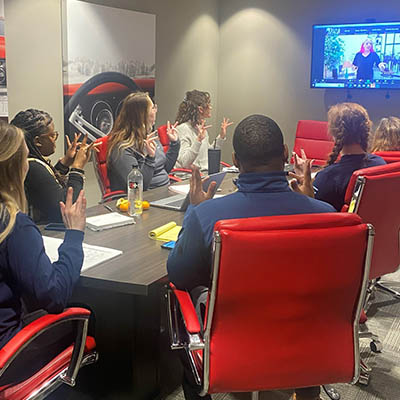 American Sign Language Classes
45 Financial Plus employees took a 6-week Introductory American Sign Language class. This introductory ASL course covered basic vocabulary and culture of the deaf community, helping us better serve our members who are deaf or hard of hearing.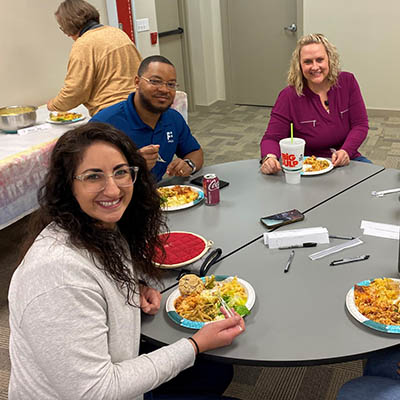 We hosted a company-wide Multicultural Potluck
where employees were encouraged to bring in a dish that is specific to their culture. Everyone loves food and it was an awesome way to connect and learn about different cultures.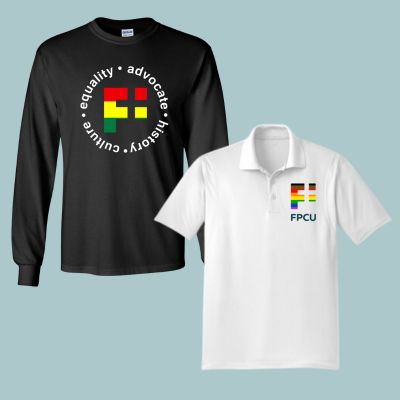 Employee T-Shirts
Over 88 employees wore shirts in branch to celebrate African American culture and history in February. During June, employees supported LGBTQIA+ by wearing Pride shirts.
Strengthening Our Community
We actively encourage our employees to participate in community events, volunteer, and support causes that promote DEI. We take pride in giving back to the community that has given us so much.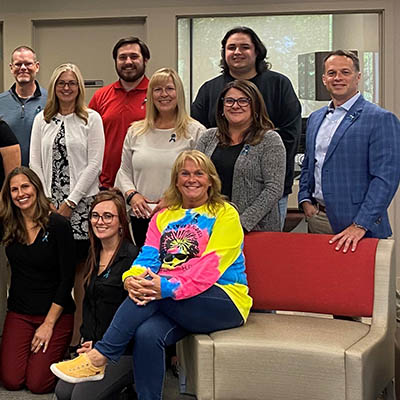 Donating to Suicide Prevention
Employees donated a total of $330 out of their own pockets towards 988 Suicide & Crisis Lifeline. Financial Plus added $170
—
bringing the total donation to $500.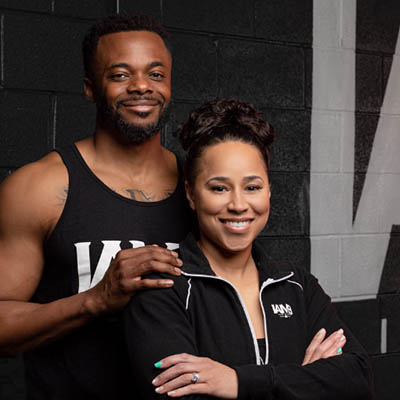 Promoting Local Businesses
Throughout the month of February, we highlighted different black-owned businesses on our social media channels to honor Black History Month.
Husband and wife Ed and Toni Wilson are owners of the "I Am My Billboard" fitness studio in Burton.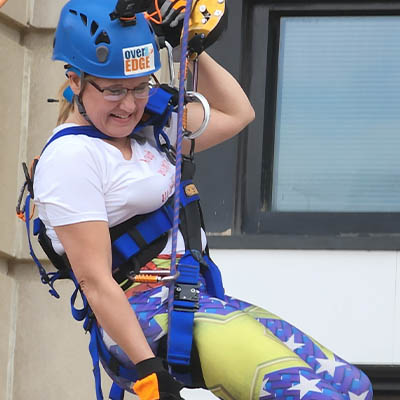 Supporting The Disability Network
A Financial Plus employee rappelled down the Durant Building in downtown Flint raising money and awareness for people in Genesee County with disabilities at The Disability Network's biggest fundraiser, Over The Edge.