Explore a Certificate of Deposit (CD) at Financial Plus Credit Union
Looking to lock in your money for an upcoming expense? Whether you are saving for 12 months or 5 years, a Certificate of Deposit (CD) may be right for you. A certificate is a time-bound savings option that allows you to deposit a certain amount of money, for a fixed period, at a specific rate. Since funds are locked in, you're guaranteed to receive the amount you locked in, along with earned interest at the end of the term. 
What a certificate could be used for:
Saving for a down payment on a house

Funding a future vacation

Paying for a wedding

And more
Benefits of opening a certificate:
Safety: Money is securely locked away

Flexibility: Varying terms for your needs (up to 60 months)

Predictability: Know the dividends you will earn on your money
How to open a certificate at Financial Plus:
Open online by clicking the button below

Stop into any of

 

our locations

 

and chat with a representative
Open an account online in less than 3 minutes!

Traditional Certificate
Start with a $500 minimum deposit and choose a term between 6-60 months.


Calculate Your Savings
Use our certificate calculator to find out how much interest you can earn based on amount, term, and rate.

Tell your Friends. Get $50! 
You'll both receive $50 when you refer a friend or family member.

More on Certificates
Explore our educational library for additional information on the benefits of a certificate.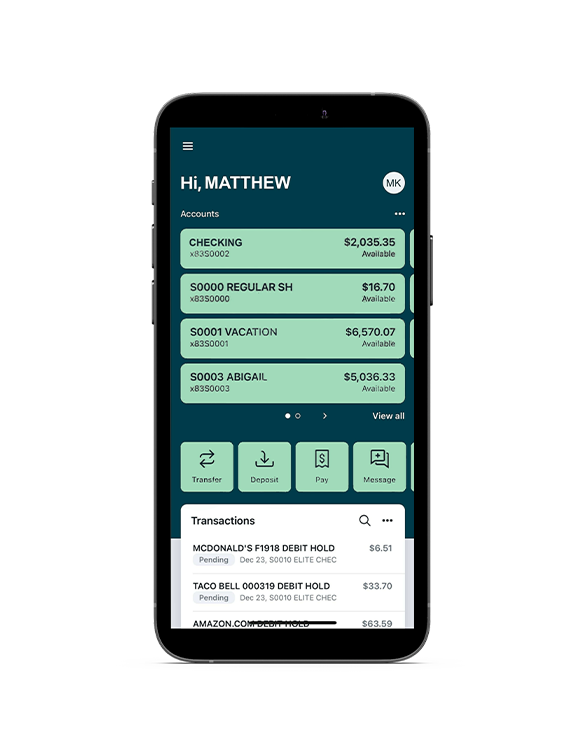 Easily manage your account
Sign up for digital banking in minutes online or at any branch location and download the mobile app to take us wherever you go.
Solutions for every aspect of life
A high rate checking account that works as hard as you do with no minimum balance and no fees.
*APY = Annual Percentage Yield.