Prequalify for an auto loan with Financial Plus Credit Union
Whether you are in the market for a new or used vehicle from a dealer or your neighbor, you can apply for pre-approval in minutes. Shop around with confidence knowing what you can afford and what you should be paying.  Find out how much you can save when you prequalify for auto loans online and finance an auto loan with Financial Plus Credit Union today. 
Enjoy the best car buying experience possible
Going somewhere? We'll help you get there. If you are in the market for a new vehicle, chances are... you have questions on how to get started. We are here to make your car buying experience as seamless as possible with online prequalification for auto loans. This makes the entire process easier because you know what you can afford  before you get to the dealership. 
What you get with an auto loan:
Rates as low as 5.54% APR* with loyalty rate discounts
Flexible terms for affordable payments
Easy online pre-approval in minutes
Refinance options to save you money
Confidence knowing your budget before you shop


How to get approved for an auto loan:


Step 1: Apply online
We make it easy to apply for your new loan online. We may ask you for your social security number, proof of address, income, and proof of income, so be sure to have those documents ready. 
Step 2: We'll review your credit
Once we receive your application, we will review your credit and determine whether or not we can approve your loan and for how much. Your interest rate will depend on your credit history and other factors. 
Step 3: Step into your new vehicle
We can quickly turn around loan approvals allowing you to drive off in your new car as soon as possible.
How much are our car loan rates?
At Financial Plus Credit Union, our low rates allow you to afford more features with lower monthly payments. Use our handy loan calculator to see how much you could save on auto finance. 
Why choose Financial Plus Credit Union?
At Financial Plus Credit Union, we make it easy to get auto and home loans at some of the best rates in the industry. Once we do, we make it easy for you to manage these loans online and even offer money if you refer a friend to our company. Contact us today to see why we are one of the top online credit unions. 
Get ready to drive off in a new vehicle
Are you in the market for a new vehicle? Don't buy a new car without seeing how much you can save when you prequalify for auto loans through Financial Plus Credit Union.
Do you still have questions about how to get approved for a car loan? Contact us today to learn more. 

GAP Insurance
 Protection that pays the remaining difference between your vehicle value and balance still owed.


Discounted Loan Rates
Save money on your payment just for being a loyal member.


Tell your Friends. Get $50! 
You'll both receive $50 when you refer a friend or family member.

Easy Payment Options
Take care of your bills automatically with recurring or one time payments.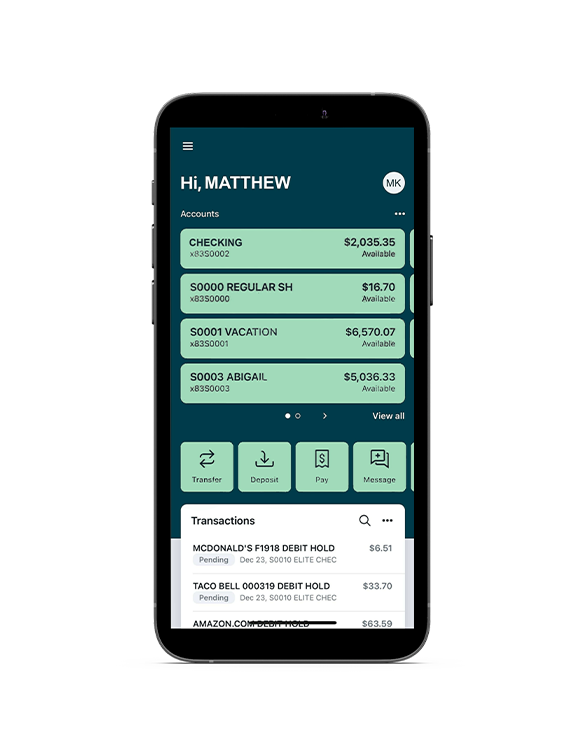 Easily manage your loan
Sign up for digital banking in minutes online or at any branch location and download the mobile app to take us wherever you go.
Solutions for every aspect of life
*APR=Annual Percentage Rate. Refinances of eligible Financial Plus Credit Union loan(s) qualify for member discount at today's rates. The Loyalty Discounts exclude lines of credit, Greenlight Loan, mortgage, home equity, and commercial loans. Direct Deposit of the payroll is required. If Direct Deposit and Auto Pay requirements are not maintained, you may be subject to a Direct Deposit/Auto Pay Cancellation Fee in the amount of $125.00.

Flint  |  Fenton  |  Davison  |  Grand Blanc  |  Saginaw