Put your extra capital to work for you
We know behind the scenes of local businesses are hardworking people just like you. That's why we offer business loans, accounts, and services that are designed with business people in mind. Our business certificates of deposit are as unique as your business' financial needs.

Together our team of commercial experts bring knowledge and value that goes beyond our products. Learn more about our lenders below.
What you get with a Business Certificate:
Flexible terms from 90 days to 60 months
Fixed dividend rates
Digital banking loaded with options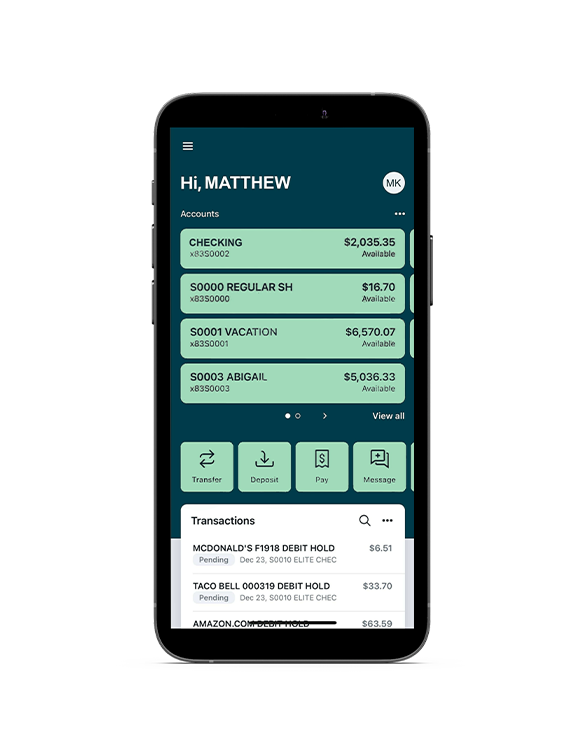 All your banking in one place
Easily control your money by having your personal and business accounts with Financial Plus. 
Solutions for every aspect of life