Financial Plus and Wanigas uniting for more
We are excited to announce that Wanigas Credit Union members overwhelmingly approved a merger with Financial Plus Credit Union! The credit unions will legally merge on August 1, 2022. Our members will join and become over 80,000 strong with combined assets of $1.2 billion.
Financial Plus and Wanigas together bring 140 years of experience to serve you. Both credit unions have a long history of serving employees of the automotive industry and share a commitment to a unionized workforce. This partnership represents an opportunity to take our shared values and serve our collective membership in bigger and better ways than ever before with increased accessibility, technology and innovative products.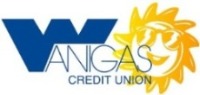 How we all benefit:
Convenience: Members will now have access to a total of 11 branches. At our combined size we would be able to consider expanded branch operations in the area and other improvements to be more convenient to our members.
Member Service: As a larger organization, we will be able to invest more in providing even better service to our members.
Expanded/Improved products and services: Our larger size will allow us to consider many new and expanded products and services.
Technology: Improved technology through the latest offerings in online and mobile banking.
More competitive loan and deposit rates for members: By taking advantage of economies of scale on operating expenses, we will be able to pass those savings along to you, the members, through higher dividends, lower loan rates, and reduced fees.
Employee Opportunities: Greater employee career growth opportunities, training resources, and competitive employee benefits as part of a larger organization.
What to expect?
All branch locations will stay open
All of our wonderful staff will be retained
All accounts will transfer to the combined credit union

The Financial Plus name will remain the same

The Wanigas name will transition to Wanigas Credit Union, A Division of Financial Plus 

Next steps:
This merger will have no immediate impact on Financial Plus members. Once a conversion to consolidate operations into one system occurs in 2023, you will be able to take advantage of four additional locations in the Saginaw and Bay Counties. We also anticipate greater efficiencies, and improved products, services, and technologies with the combined organizations. This will benefit members in the form of faster service, lower fees and better interest rates.
Check back here for more detailed information as we get closer to the system conversion date in 2023.
Frequently asked questions
After extensive discussions, the Board of Directors of Wanigas Credit Union and of Financial Plus Credit Union have decided that a merger between the two institutions will improve and increase member benefits to both memberships. The merged credit union will provide greater value in the form of more competitive rates and lower fees, additional convenience with more branch office and ATM locations, and enhanced products and services.
No, both credit unions continue to achieve growth and success independently. However, the Boards of Directors of both organizations recognize the opportunity of joining together to create a larger institution that can benefit from more efficiencies and resources.  
Yes, your accounts wwill remain safe, sound and insured, just as they are today. Your deposits are federally insured through the National Credit Union Share Insurance Fund (NCUSIF), a U.S. Government Agency, for up to $250,000 for regular and IRA deposits. 
Yes, the branch locations for both credit unions will remain open. Members of the combined organization will now have access to eleven (11) branch locations and multiple ATMs throughout the Saginaw and Flint areas. In addition, the cost savings and efficiencies achieved through this merger will provide more resources for potential future branch locations. 
This partnership will create a credit union that offers you even more value than you have today. In planning for the future, both credit unions realized that a combined organization will bring much greater strength and competitive advantages than each could provide on its own. Both credit unions have similar histories serving employees in the automotive industry and a continued commitment to a unionized workforce, resulting in a strong synergy between the two organizations. The merged credit union will blend the vision, people, experience, capabilities, and resources of two strong credit unions, benefiting our members, communities, and employees for the long term.
Expanded branch network: Members of the combined credit union will have access to eleven (11) branch locations located in Flint, Saginaw, Davison, Grand Blanc, Fenton, Swartz Creek, and Bay City, Michigan. 
Improved technology: The combined credit union will be better able to continually invest in the latest technology to make managing your finances convenient and simple.  
Greater membership value: The combined deposit and capital base and the economies of scale that would result from this partnership would give us added resources to:  
• Offer even greater levels of member service
• Produce a diversification of risk
• Provide new credit union membership opportunities
• Expand our community support programs
• Open branches and additional ATMs in proximity to where members live and/or work
• Offer attractive rates, better accessibility, and lower fees
In the short term, members of both credit unions will experience no impact to their accounts or account numbers. We will work to ensure a seamless integration, so you can conduct business as you always have, without any effect on your accounts. We will need to eventually convert members from one credit union to the other's operating system, but this is still under analysis and will not occur until sometime in late 2022.
No employees at Wanigas Credit Union or Financial Plus Credit Union will be terminated as a result of the merger. As a larger organization with more complex operations, it is critical that the organization maintain their strong workforce and all employees will continue to work for the combined organization. In fact, this merger would provide multiple benefits and new opportunities for employees of both credit unions.
The organization will have a Board of Directors made up of eleven (11) members, with four (4) members from Wanigas Credit Union and seven (7) members from Financial Plus Credit Union to ensure that the combined organization has representation from both organizations and represents the overall membership. In addition, the combined credit union will establish an Emeritus Advisory Board tasked with pursuing charitable endeavors and community involvement on behalf of the credit union and ensuring that the combined credit union maintains extensive involvement in its communities. 
There will be no effect on membership eligibility and the combined credit union will continue to serve all groups and areas under each credit union's existing charter. The combined credit union will serve anyone who lives, works, or worships in the State of Michigan. 
Both credit unions have performed an extensive exploration and integration analysis. With the successful completion of the analysis by both credit unions, regulatory approval and an affirmative vote by the members of Wanigas Credit Union have been achieved and the merger can now proceed.
Wholeheartedly! Both Boards are very excited about this partnership and the benefits it will deliver to our members and communities. 
Absolutely! The combined credit union willd have a strong balance sheet, a full-service product offering, and a loyal member base. The credit union's net worth ratio far exceeds regulatory requirements and is considered "well capitalized" by its government regulators.

We are here to answer them. If you have any questions about this proposed merger and what it means to you, please visit a branch location, call the credit union or visit the credit unions' websites, www.wanigas.com and www.myfpcu.com.