Get up to $5,000 to cover expenses or a big purchase
Explore the possibilities with our Winter WonderLoan today and ensure a season filled with comfort and security. Whether you're planning for winter weather emergencies or dreaming of sunny getaways, we're here to help you make it happen.
Our Winter WonderLoan is a $5,000 unsecured loan with a quick 12 month repayment plan that you can use for just about anything.
Apply now and let's conquer winter together!
New! 1% off your next loan rate:
As low as 11.99% APR* when you apply for a Winter WonderLoan and enroll in direct deposit and auto pay
What you get with a Winter WonderLoan:
Borrow up to $5,000 for almost any reason
Quick repayment term of just 12 months

Easy online pre-approval in minutes


How to apply for a Winter WonderLoan at FPCU:
Apply online by clicking the button below

Stop into any of

 

our locations

 

and chat with a representative

Tell your Friends. Get $50! 
You'll both receive $50 when you refer a friend or family member.

Easy Payment Options
Enroll in Auto Pay and leave the stress of late payments behind.

Discounted Loan Rates
Save money on your payment just for being a loyal member.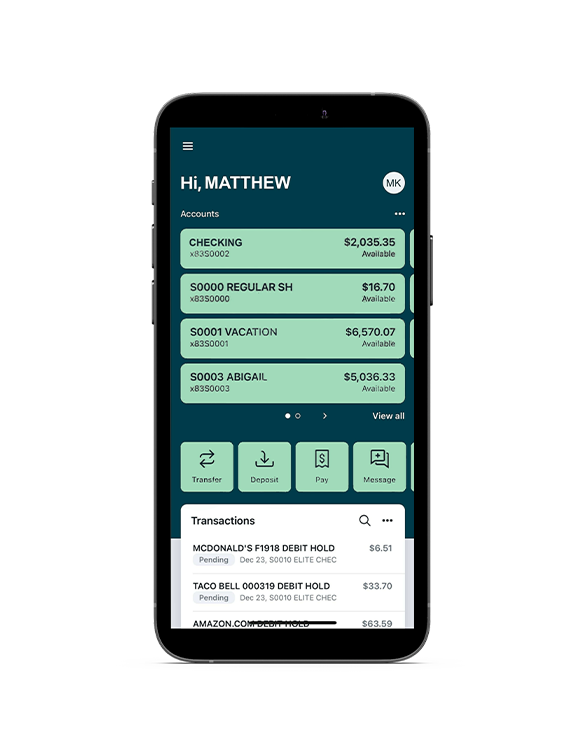 Easily manage your loan
Sign up for digital banking in minutes online or at any branch location and download the mobile app to take us wherever you go.
Why you should choose a Financial Plus Winter WonderLoan:
Easy Online Application: Our application process is designed for those on-the-go. Get the funds you need quickly, so you can make the most of those fun-filled winter days and holiday celebrations.


Make It Unforgettable: Whether you're envisioning a family ski trip or making it a holiday season to remember, our $5,000 Winter WonderLoan is here to make your winter dreams come true.


Easy 12-Month Repayment: We keep it simple and stress-free. With a relaxed 12-month repayment plan, you can savor your winter adventures without being burdened by long-term commitments.
Financial Plus is committed to getting you the money you need with the terms you can afford.  That's why we offer easy online preapproval in minutes. Click below to apply now.

Apply Online(Opens in a new Window)
What is an instant approval loan?
An instant approval loan is a type of loan that can be approved and funded quickly, often within a few hours or days. These loans typically have a streamlined application process that allows lenders to quickly assess your creditworthiness and determine your eligibility for the loan. Keep in mind that instant approval does not guarantee that you will be approved for the loan, and you should still read the terms and conditions carefully before borrowing.
Solutions for every aspect of life
*
APR=Annual Percentage Rate.
Refinances of eligible Financial Plus Credit Union loan(s) qualify for member discount at today's rates. The Loyalty Discounts exclude lines of credit, Greenlight Loan, mortgage, home equity, and commercial loans. Direct Deposit of the payroll is required. If Direct Deposit and Auto Pay requirements are not maintained, you may be subject to a Direct Deposit/Auto Pay Cancellation Fee in the amount of $125.00.