Support local cancer patients in need
Join us on October 20, 2022 for the fundraising event of the year - Pink Night Palooza! 

For the past 14 years, Hurley Medical Center and Financial Plus Credit Union have raised money to help breast cancer patients pay bills, keep food on the table and so much more. Starting this year, Pink Night Palooza is sharing the love with local patients battling all types of cancer.
Sponsor and attendees alike will be able to choose where their donations go Hurley's Breast Cancer Navigation Fund, or General Cancer Services Fund. Now more than ever, your donations and sponsorships will enable Hurley to help more cancer patients at Hurley Medical Center and in our community.


Want to attend the event?
Don't miss this party for a purpose that will include:
Benefiting:

Change your Oil Change a Life
October 3rd: 4011 N Linden Rd, Flint, MI 48504

October 10th: 3520 Saginaw St G, Flint, MI 48503
October 17th: 2156 S Center Rd #1151, Burton, MI 48519
October 24th: 4011 N Linden Rd, Flint, MI 48504
October 31st: 3520 Saginaw St G, Flint, MI 48503
During Breast Cancer Awareness Month, Insta-Lube is partnering with leading community businesses to raise money for the Hurley Breast Cancer Navigation Program. Get an oil changed on any Monday in October, and Insta-lube will donate $10.39 to help LOCAL breast cancer patients.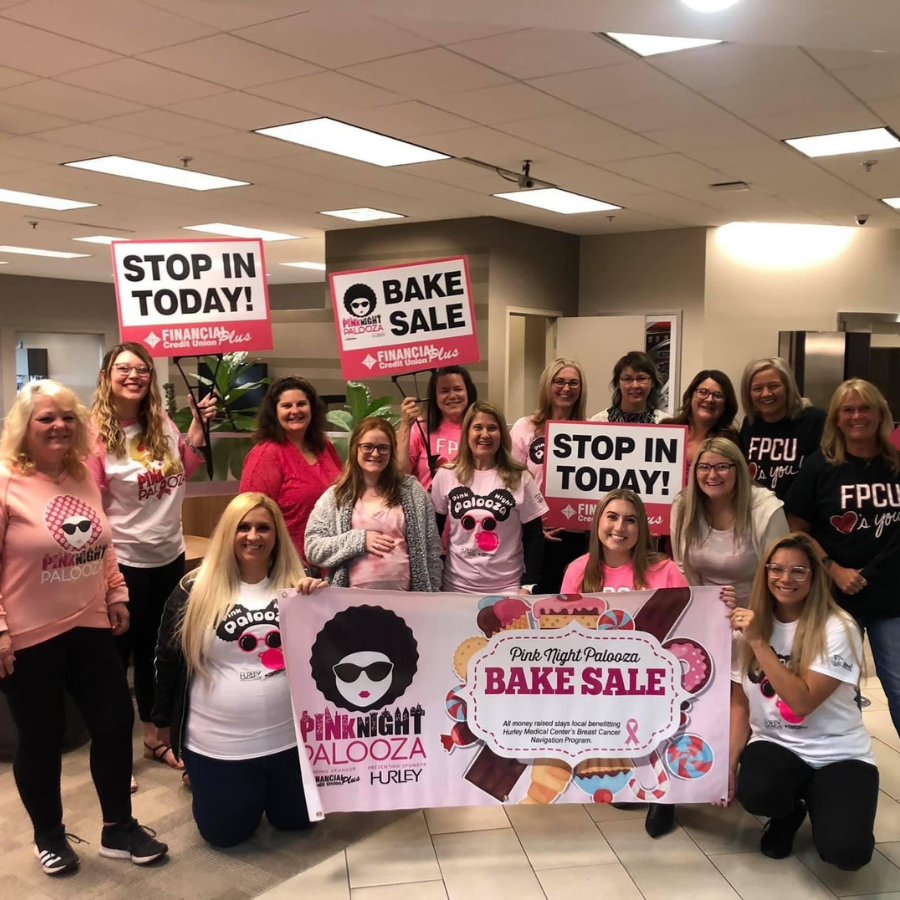 October 7th
9:00 a.m. - 5:00 p.m.
Our Pink Bake Sale will be held Friday, October 7th starting at 9:00 a.m. (while supplies last), at all branch locations. Treat your sweet tooth to cookies, cupcakes, pies, and more! All proceeds will benefit Hurley's Breast Cancer Navigation Program and Genesys Hurley Cancer Institute.
Pink Night Palooza
October 20th
5:45 - 6:30 PM:
Pre-Pink Party
7:00 - 8:00 PM:
Live Broadcast on CW46
Davison Country Club
Pink Night Palooza will be held in-person and virtually and is the only local event broadcasted live by sponsor Mid-Michigan Now. Event attendees will enjoy a tasteful bra-ristry fashion show, a live auction led by Sherriff Chris Swanson and comedian Melissa Hager, online auction, and more.