Get pre-approved for an auto loan in Grand Blanc
Financial Plus has been bringing affordable auto loans to Grand Blanc for over 70 years. Whether you are in the market for a new or used vehicle from a dealer or your neighbor, you can apply for pre-approval in minutes. Shop around with confidence knowing what you can afford and what you should be paying. Getting a car loan has never been easier!
You can apply for an auto loan online, by phone, or in one of our conveniently located branches.
We are located right down the road located near the intersection of McCandlish and Saginaw. Visit us at our Grand Blanc branch!
Why Choose Grand Blanc's Financial Plus Credit Union?
We make it easy to get car loans from the comfort of your own home with our online application. Once you finance your loan, we keep your convenience a top priority and make it easy for you to manage it with digital banking. We have loan experts located right in Grand Blanc always available to answer any questions regarding your loan or personal finance goals. 
Get discounted auto loan rates
With auto loan rates rising in Genesee county, it can be more challenging than ever to find an affordable car loan, but Financial Plus Credit Union in Grand Blanc has you covered. We offer discounted loan rates to our loyal members as a  way of thanking you for choosing us. Get up to .50% off your auto loan rate for being a loyal member!* 
We've made it easy to start the process from your home as well – check out our auto loans calculator here.  Simply plug in your estimated car loan budget, down payment amount, loan term, and estimated interest rate in our convenient auto loan calculator to estimate your monthly payment. 
Purchase or refinance your auto loan
Not only do we have options for those in the market for a new vehicle, but we also have refinance options. If you refinance your auto loan with Financial Plus and get a lower rate, you will save money by lowering your payments.
Still have questions about how to get approved for a car loan or our auto loan process? Take a look at our Loan FAQs below.

GAP Insurance
 Protection that pays the remaining difference between your vehicle value and balance still owed.


Discounted Loan Rates
Save money on your payment just for being a loyal member.


Tell your Friends. Get $50! 
You'll both receive $50 when you refer a friend or family member.

Easy Payment Options
Take care of your bills automatically with recurring or one time payments.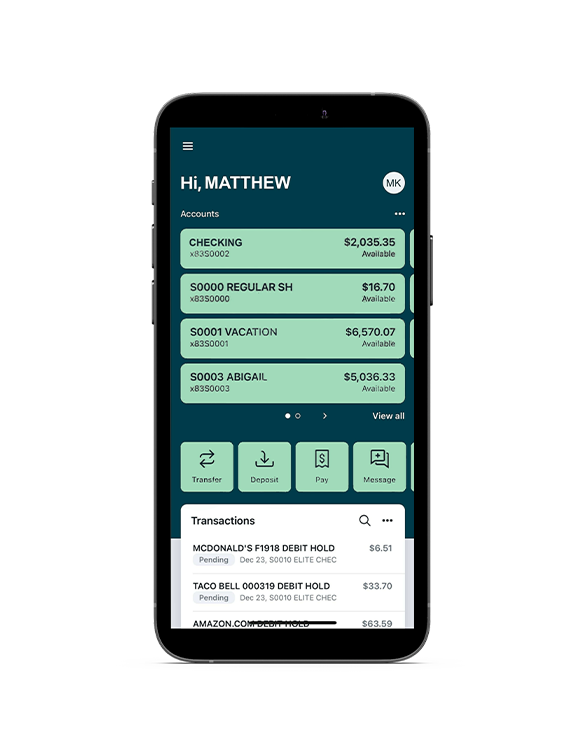 Easily manage your loan
Sign up for digital banking in minutes online or at any branch location and download the mobile app to take us wherever you go.
Solutions for every aspect of life
*APR=Annual Percentage Rate. Refinances of eligible Financial Plus Credit Union loan(s) qualify for member discount at today's rates. The Loyalty Discounts exclude lines of credit, Greenlight Loan, mortgage, home equity, and commercial loans. Direct Deposit of the payroll is required. If Direct Deposit and Auto Pay requirements are not maintained, you may be subject to a Direct Deposit/Auto Pay Cancellation Fee in the amount of $125.00.